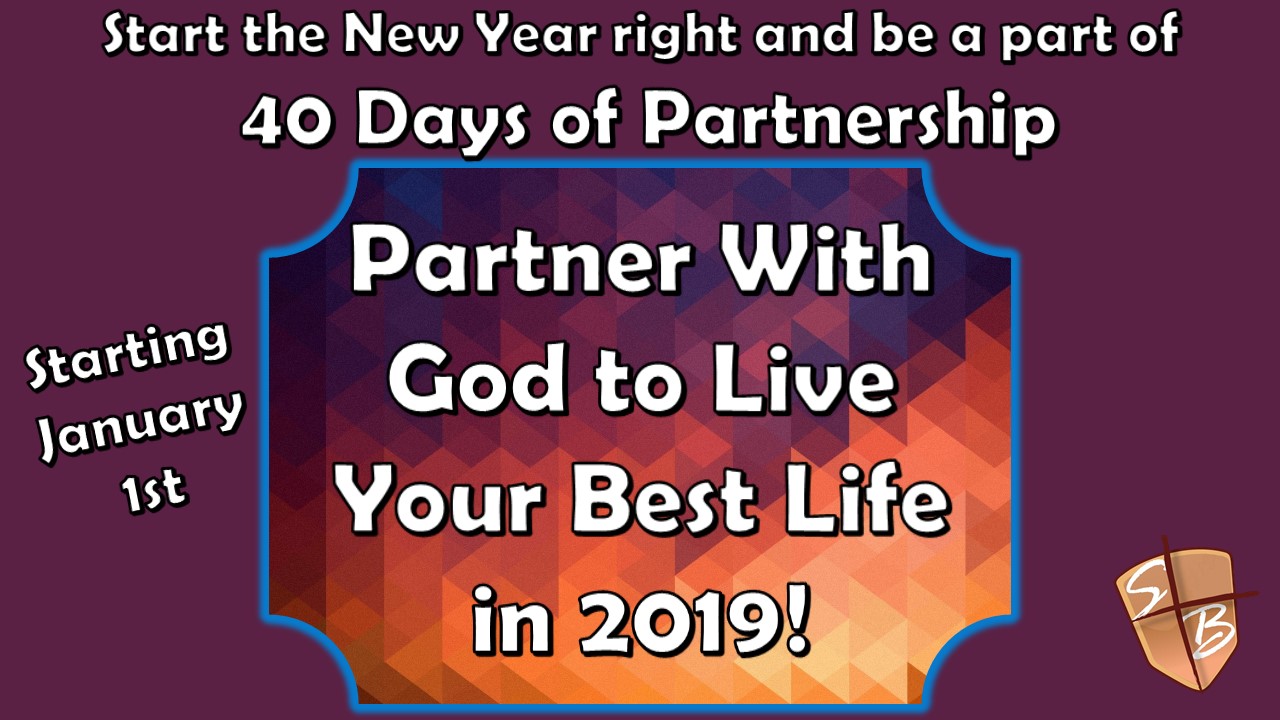 Come back and view our daily blog during our 40 Days of Partnership begining on Tuesday, January 1, 2019.
Friday, February 1, 2019
5:47 AM
Friday, February 1, 2019
5:47 AM
Friday, February 1, 2019
5:47 AM
Sailing ships have the wind. Jets have fuel. God has given Christians the anointing as the power to move and live for Him. The anointing is the power of God. It is the power that abides in us as result of our abiding in God. The Bible says in I John 2:27, "But the anointing which ye have received of him abideth in you, and ye need not that any man teach you: but as the same anointing teacheth you of all things, and is truth, and is no lie, and even as it hath taught you, ye shall abide in him."
Living like a Jesus means operating in the anointing. The word "Christ" from which we get the term "Christian" means "the anointed one." Though the word is often misunderstood to be the surname of Jesus due to the numerous mentions of Jesus Christ in the Bible, Christ is a translation of the Hebrew ???????? (M?šîa?), usually transliterated into English as Messiah. Christ is a title for our Savior Jesus. However, the word being associated with Him informs us as to how Jesus lived. It lets us know that He lived as one who was anointed. He lived as one who had the power of God or with the power of God active in His life. Those of us that are seeking to live like Him must strive to do similar. We must seek to operate in the anointing as Jesus operated in the anointing.
0 comments