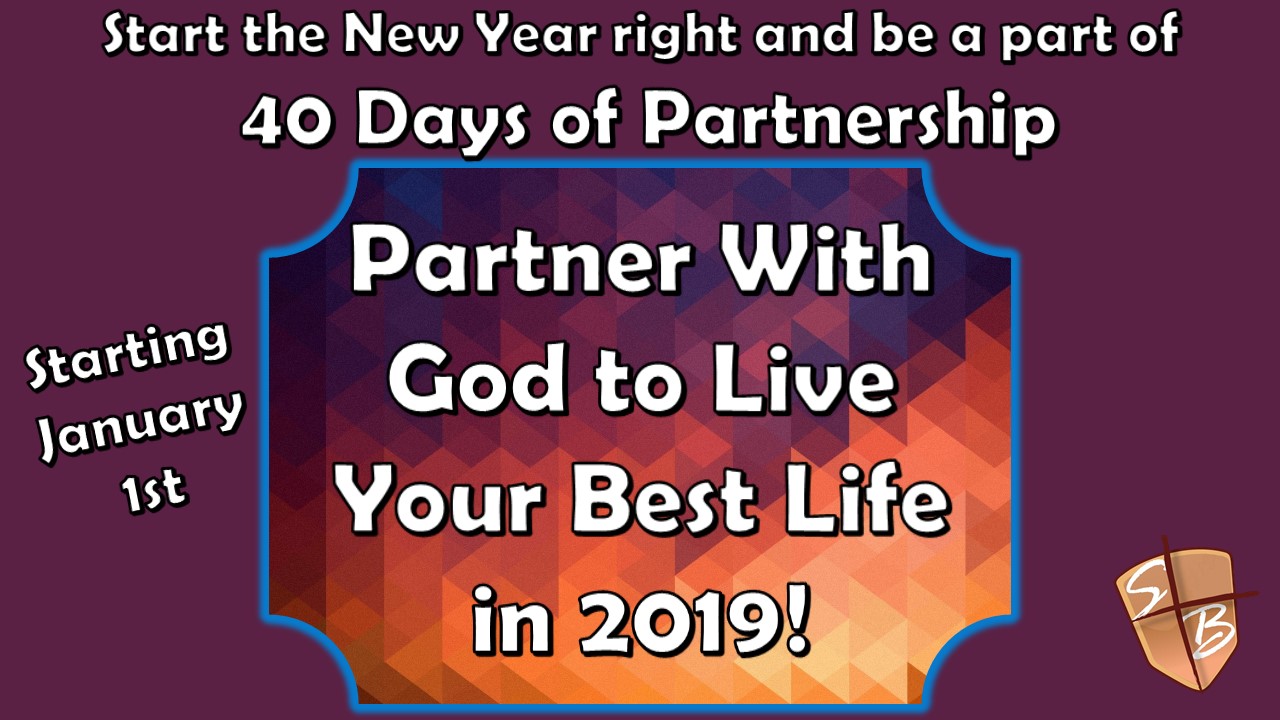 Come back and view our daily blog during our 40 Days of Partnership begining on Tuesday, January 1, 2019.
Monday, January 14, 2019
5:57 AM
Monday, January 14, 2019
5:57 AM
Monday, January 14, 2019
5:57 AM
Many saints are saved but they are not yet delivered! Some live lives that do not reflect who Christ is though they have received Christ. However, to be saved is to be delivered. It is to be delivered from the authority and control of sin. According to the Word of God, the believer will be saved from enemies (Luke 1:71), sin (Rom. 10:1, 9-10), bondage (Acts 7:25), and sickness and disease (Acts 4:12). The word "salvation" comes from the Greek word, soteria, which means deliverance. Salvation, in the New Testament, refers to eternal and temporary deliverance from danger. No matter what we are facing, God is able to deliver us! Today pray to God and ask God to help you to be both saved and delivered. Jesus taught us to pray, "And lead not into temptation but deliver us from evil" (Matthew 6:13, KJV).
0 comments