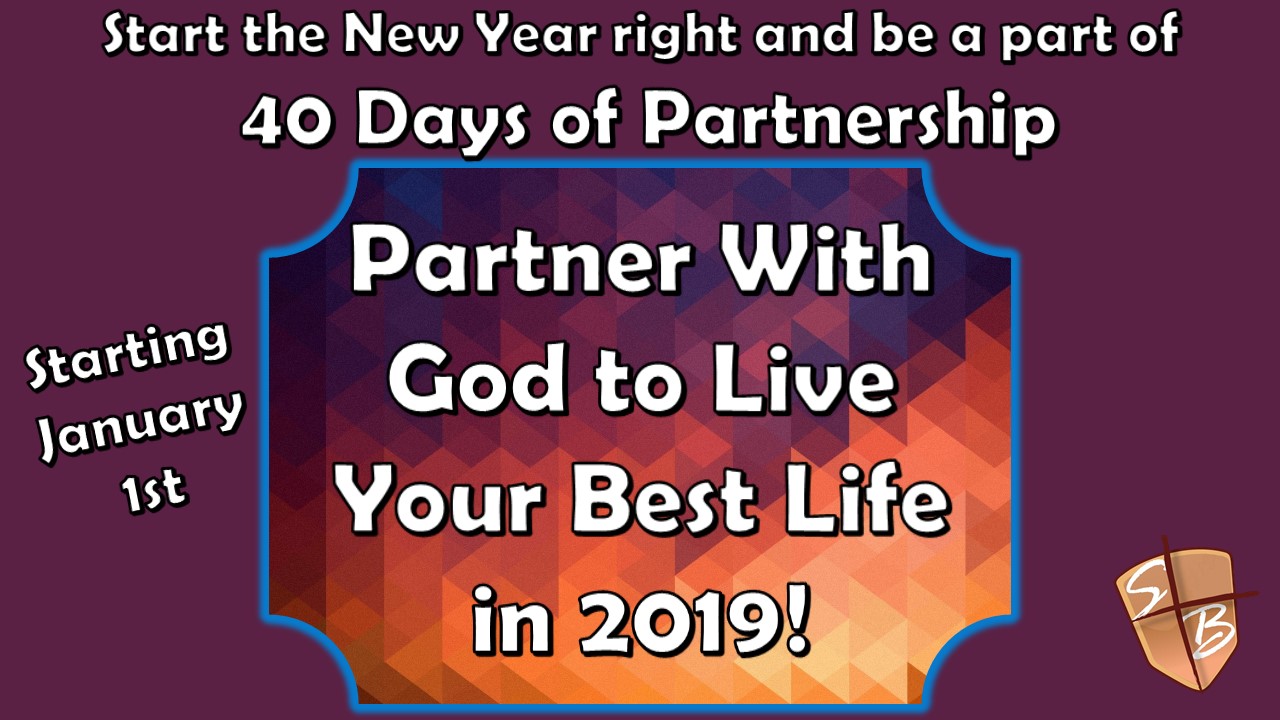 Come back and view our daily blog during our 40 Days of Partnership begining on Tuesday, January 1, 2019.
Tuesday, January 15, 2019
5:59 AM
Tuesday, January 15, 2019
5:59 AM
Tuesday, January 15, 2019
5:59 AM
The number 15 in the Bible pictures rest, which comes after deliverance, represented by fourteen. The 15th day of the first Hebrew month (Nisan) is the first day of the Feast of Unleavened Bread, a day of rest for the children of Israel (and for Christians). The 15th day of the 7th Hebrew month begins the Feast of Tabernacles, also a day of rest. The Bible also teaches us that Sabbath is associated with rest. However, in the scriptures Sabbath is more than a day. It is a principle. Hebrews 4:1-3 (NKJV) states: "Therefore, since a promise remains of entering His rest, let us fear lest any of you seem to have come short of it. 2 For indeed the gospel was preached to us as well as to them; but the word which they heard did not profit them, [a]not being mixed with faith in those who heard it.3 For we who have believed do enter that rest, as He has said: "So I swore in My wrath, 'They shall not enter My rest,' "although the works were finished from the foundation of the world.
Since you believe in God, don't allow anything to stop you from entering into God's rest! Today pray that your spirit is open to resting in God and if you are in need of physical rest, do something to plan or facilitate you getting it. If you don't take a break, you may break!
0 comments