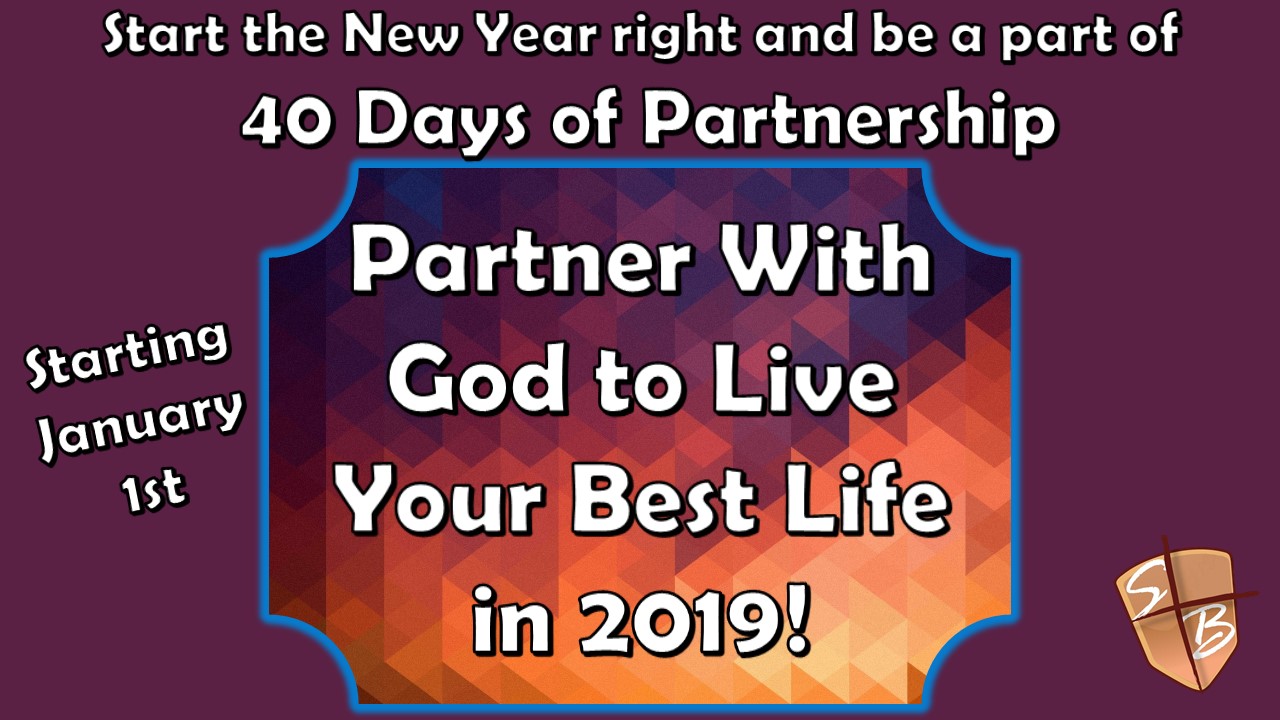 Come back and view our daily blog during our 40 Days of Partnership begining on Tuesday, January 1, 2019.
Wednesday, January 23, 2019
5:46 AM
Wednesday, January 23, 2019
5:46 AM
Wednesday, January 23, 2019
5:46 AM
God has called us as people of God to walk in the spirit of caring. Caring is about relationship. As God cares for us, we should care for one another and always seek to treat each other how God would have us to. As a Family of God, we should display compassion and concern for one another and operate in a spirit of lovingkindness towards one another. We should assume our roles as ministers to one to another and not allow any of us to walk alone. John Donne said, "No person is an island unto themselves." We all need each other. Philippians 2:4 (NIV) says, "not looking to your own interests but each of you to the interests of the others." New studies now detail how social isolation is contributing to mental health challenges for individuals. Caring for others can not only cause those you bless to remain strong but can cause you to remain strong! At this moment, ask God to show you someone you can display care for and make certain you reach out to them today. Pray for that person right now and then call or seek to make a visit them. Another option is to go by a shelter or nursing home today or within the next day to display care.
0 comments