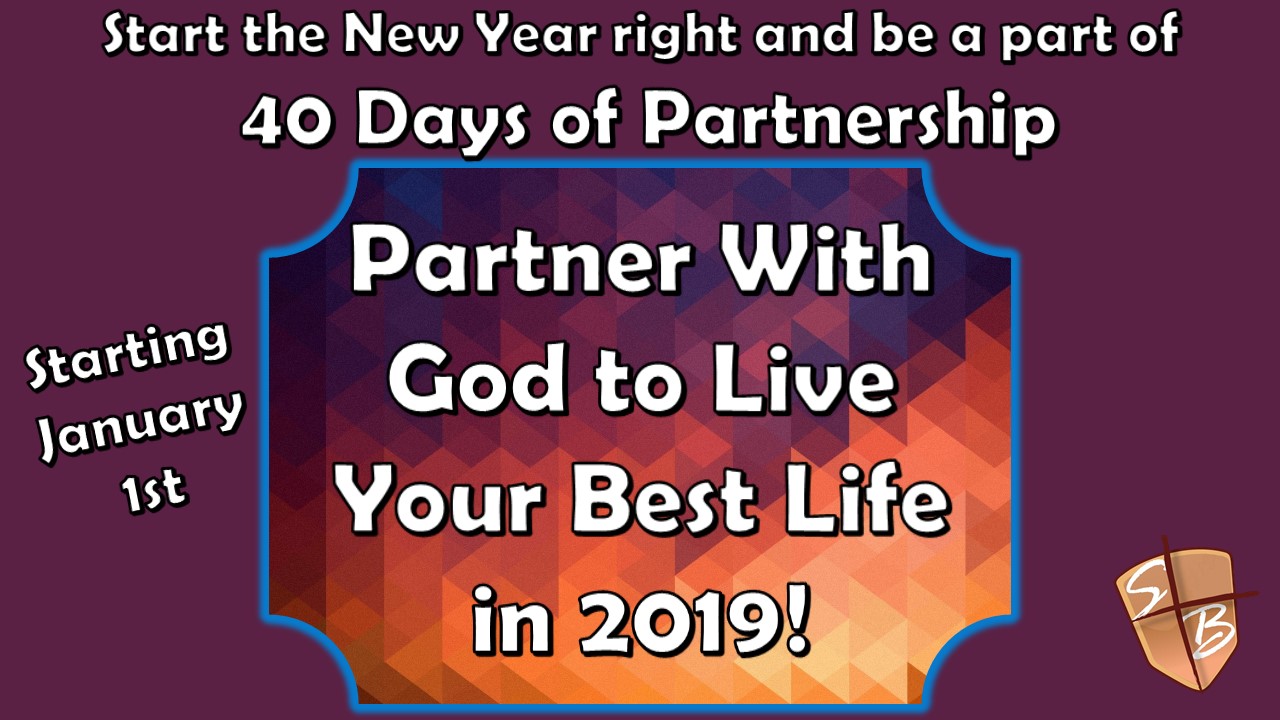 Come back and view our daily blog during our 40 Days of Partnership begining on Tuesday, January 1, 2019.
Thursday, January 24, 2019
5:48 AM
Thursday, January 24, 2019
5:48 AM
Thursday, January 24, 2019
5:48 AM
The Bible tells us in Luke 2 that Jesus grew in wisdom and stature. Hebrews 5:8 states, "Though he were a Son, yet learned he obedience…" If Jesus learned, in 2019, you and I must keep learning in order to partner with God. Laziness and an unwillingness to grow is incompatible with who Jesus is as well as the persons He has called us to be. As a Family of God, we are a church committed to learning of our God and His ways. Additionally, we are committed to applying what we learn. We know that we have to study to show ourselves approved as workers of God who rightfully divide the word of truth (2 Timothy 2:15). We know that God is depending on us to go and share His Word, and we know that we cannot share His Word if we do not know His Word. We know that spiritual immaturity is not an option for us. Therefore, today we heed the call of discipleship. Jesus said, "Come unto me, all ye that labour and are heavy laden, and I will give you rest. Take my yoke upon you, and learn of me; for I am meek and lowly in heart: and ye shall find rest unto your souls."
You can rest in Him if you are willing to learn of Him. What are you doing to make sure that you are really growing? How are you moving to make sure you know more this year than you did last year? Are you in a class? Do you need to buy a study Bible? Do you need to try to commit to memory one scripture per week? Let's do it in 2019!
0 comments