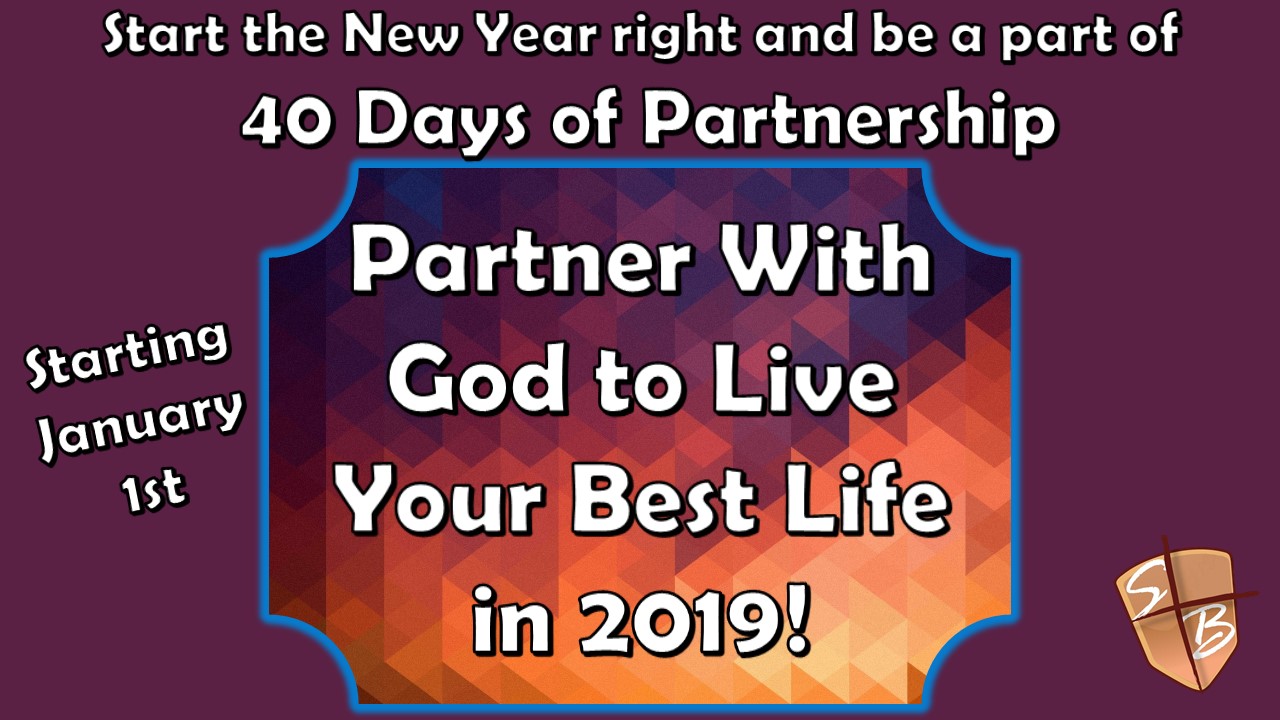 Come back and view our daily blog during our 40 Days of Partnership begining on Tuesday, January 1, 2019.
Saturday, January 26, 2019
5:50 AM
Saturday, January 26, 2019
5:50 AM
Saturday, January 26, 2019
5:50 AM
As people of God, we are people of worship. Psalm 95:6 tells us, "O come, let us worship and bow down: let us kneel before the Lord our maker." Who our God, the Lord, is provides us many reasons to worship Him and Him alone. The Lord is our Maker and thus, we must bow down before Him. The Lord God is also faithful when we are often unfaithful. Consequently, we should do our best to faithfully serve Him by attending Sunday worship services, prayer gatherings and Bible studies, Sunday school, special worship services, and fellowship events that bring us together as His people to glorify and magnify Him. We as God's people abide by Hebrews 10:25, "not forsaking the assembling of ourselves together, as the manner of some is; but exhorting one another: and so much the more, as ye see the day approaching." However, not only should we practice corporate worship, but as individuals we should be persons of worship. The Bible says in Hebrews 12:1 (NIV) tells us, "Therefore, I urge you, brothers and sisters, in view of God's mercy, to offer your bodies as a living sacrifice, holy and pleasing to God—this is your true and proper worship." In view of God's mercy towards us, daily we should offer our bodies as living sacrifices.
Today, challenge yourself to spend 15 minutes with God worshipping Him through prayer, praise, song, or listening to praise music. You can do it throughout the day by giving God 5 minutes on three separate occasions or you give God a whole 15 minutes of uninterrupted worship. Do this today and try to make it your daily habit from here on! When God is your focus of worship, there no room for satan or anyone else to try to sit on the throne of your heart. Satan once said to Jesus, "All these things will I give thee, if thou wilt fall down and worship me" (Matt. 4:9)
0 comments