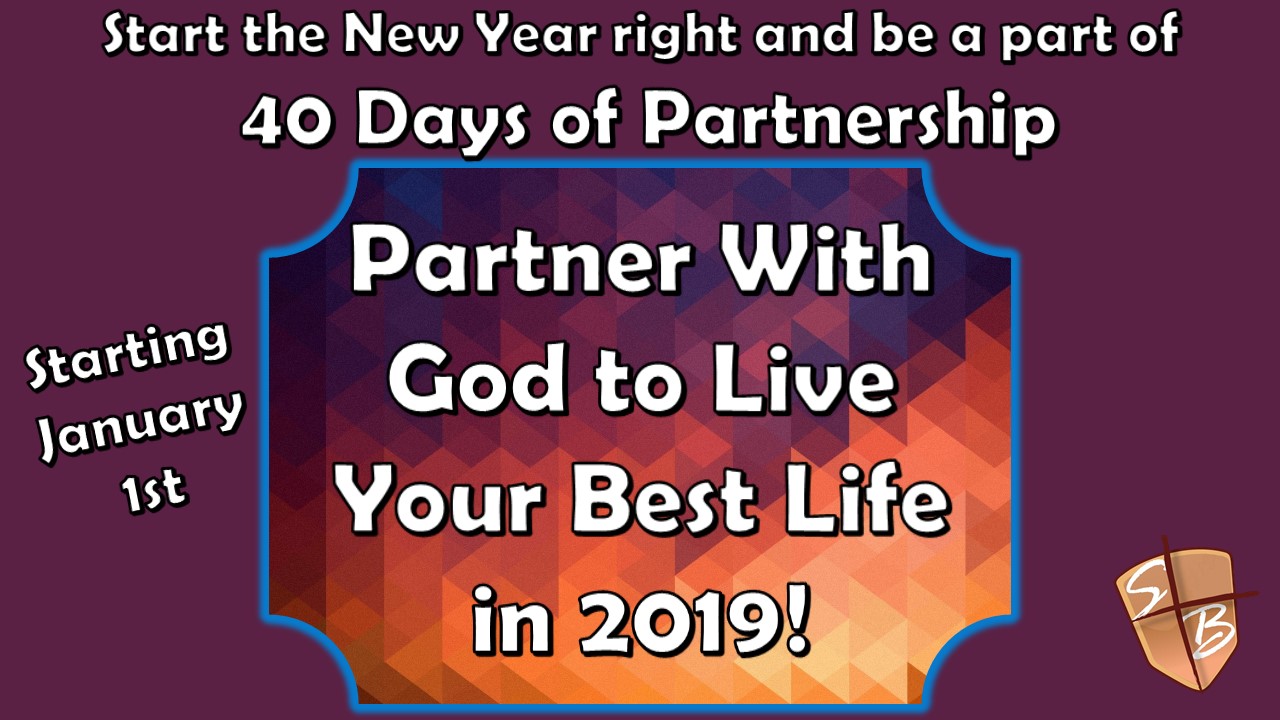 Come back and view our daily blog during our 40 Days of Partnership begining on Tuesday, January 1, 2019.
Thursday, January 31, 2019
5:43 AM
Thursday, January 31, 2019
5:43 AM
Thursday, January 31, 2019
5:43 AM
Yesterday, we read about the power of prayer. Our message made the point that prayer is a way to gain deliverance from both physical and spiritual bondage. I reference how we read in Matthew 17 that Jesus once encounters a man who has a son with an unhealthy spiritual condition that holds him hostage. After Jesus heals the man's son following his disciples' failed attempt, He says to them, "Howbeit this kind goeth not out but by prayer and fasting." Prayer is effective. We all should stand on James 5:16, "The effectual fervent prayer of a righteous man availeth much."However, there are times when we have to do more than pray. Jesus said to His disciples, "Howbeit this kind…" There is more than one kind of situation that holds of us hostage. Consequently, we cannot have the same strategy for every kind of situation. Some situations require prayer and fasting. In order for some things to come out we sometimes have to go without. Fasting is the willing abstinence or reduction from some or all food, drink, or both, for a period of time. Fasting symbolizes and says to God that we are willing to depend on God more than anything else. Today remember the words of Jesus and schedule time to observe fasting. Designate a day or a part of a day for a complete fast or you may engage in the Daniel Fast (www.daniel-fast.com/).
0 comments