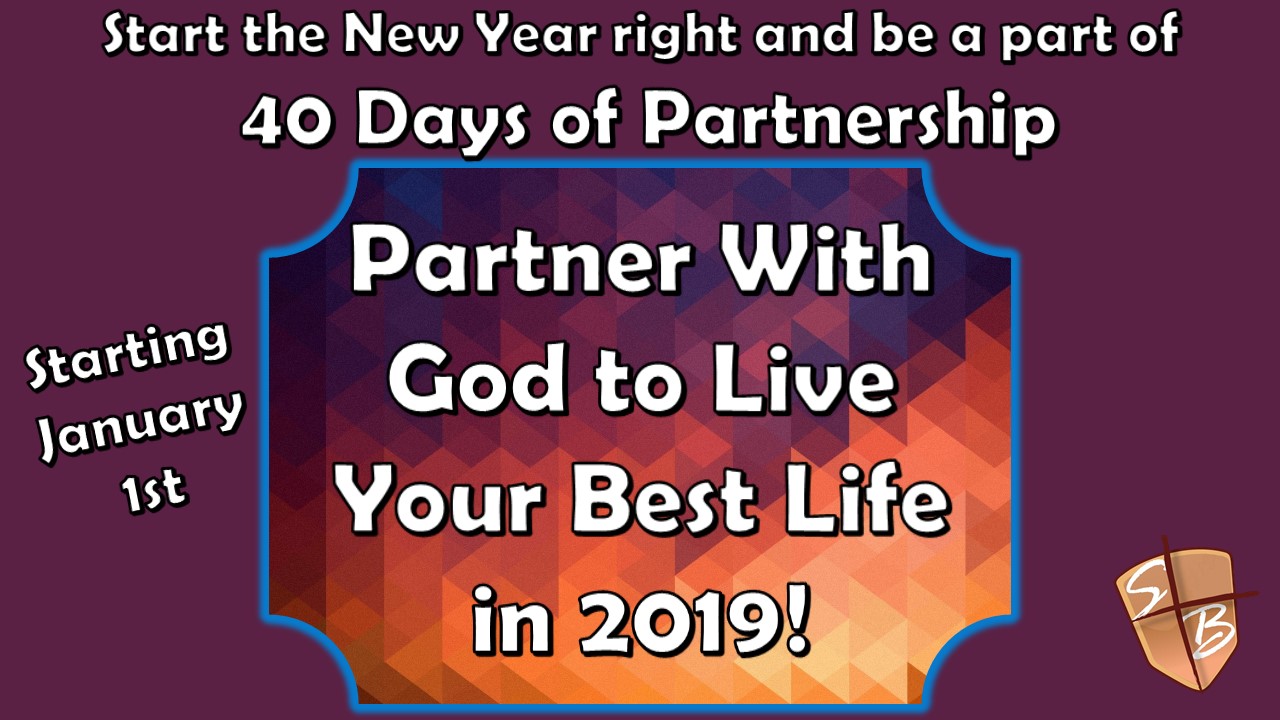 Come back and view our daily blog during our 40 Days of Partnership begining on Tuesday, January 1, 2019.
Tuesday, February 5, 2019
5:38 AM
Tuesday, February 5, 2019
5:38 AM
Tuesday, February 5, 2019
5:38 AM
I was reading a book once and the author stated, "If you had the cure for cancer, would you tell it or keep it to yourself?" I am sure some of us reading this are probably saying internally, "Yes, I would tell it but for a price tag!" However, the point of my reference to having a cure cancer is this. You cannot discover the remedy to sickness, pain and suffering and not have a heart to share that with those afflicted by such. Any person who has a heart that resembles the heart of God wants folks free of affliction. John 3:16 says, "God so loved the world, that he gave his only begotten Son, that whosoever believeth in him should not perish, but have everlasting life." Through Jesus, God commissioned us to go into all the world and tell the good news of the gospel (Matt. 28:19-20) That good news is that Jesus saves! Jesus is the answer! Jesus is the cure for whatever ails us! The prophet Isaiah looking down the corridors of time anticipating Jesus said, "But he was wounded for our transgressions, he was bruised for our iniquities: the chastisement of our peace was upon him; and with his stripes we are healed." We have the cure. Now let's go tell it! Tell 5 others something great about Jesus today!
0 comments