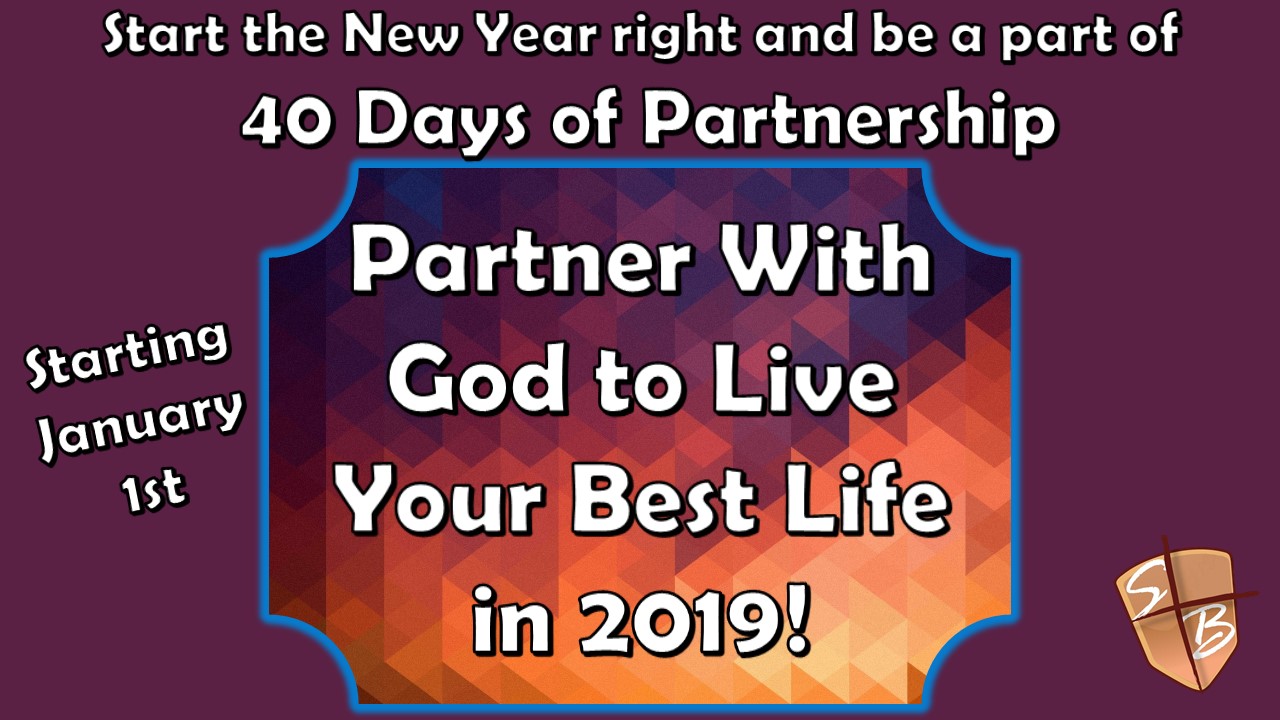 Come back and view our daily blog during our 40 Days of Partnership begining on Tuesday, January 1, 2019.
Thursday, January 10, 2019
5:53 AM
Thursday, January 10, 2019
5:53 AM
Thursday, January 10, 2019
5:53 AM
Self-control or "temperance" is simply the mastery of oneself, the capacity of individuals to check their own emotions, desires, and impulses that they can serve others. The Bible says in 2 Peter 1:5-7 (NKJV): "But also for this very reason, giving all diligence, add to your faith virtue, to virtue knowledge, to knowledge self-control, to self-control perseverance, to perseverance godliness, to godliness brotherly kindness, and to brotherly kindness love." The Christian is called to be selfless. We must allow our "selves" to decrease that Christ may increase in us. Self-control requires self-reflection. We must be able to see ourselves to manage and restrain ourselves. Start this day by reflecting upon yourself in your quiet time with God and then ask God to help you to better manage those areas of your life that need greater management. Engage in similar reflection and internal prayer as you move throughout the day today.
0 comments