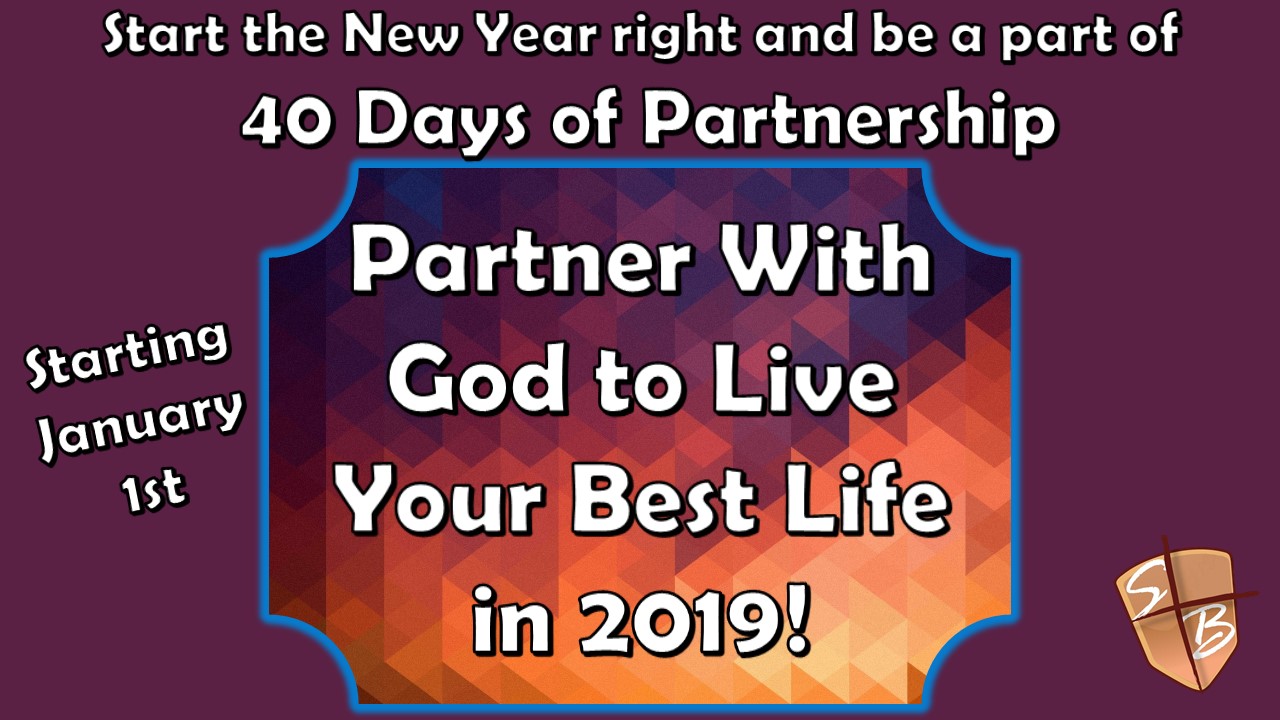 Come back and view our daily blog during our 40 Days of Partnership begining on Tuesday, January 1, 2019.
Monday, January 28, 2019
5:39 AM
Monday, January 28, 2019
5:39 AM
Monday, January 28, 2019
5:39 AM
One of the major aspects of discipleship is study. Discipleship is following Jesus. From the time of childhood, Jesus was a devoted student (Luke 2:39-52). The Bible also tells us that Paul admonished his son in ministry Timothy by saying, "Study to shew thyself approved unto God, a workman that needeth not to be ashamed, rightly dividing the word of truth." George Buttrick used to say, "The Doors of the Church are not so low that one has lose their head to come in." According to Matthew 22:37, Jesus once said, "Thou shalt love the Lord thy God with all thy heart, and with all thy soul, and with all thy mind."
We must study the Word of God. However, in order to be relevant and effective messengers for God, we must study other disciplines and materials. In 1 Corinthians 9 (NIV), the Apostle Paul says, "I have become all things to all people so that by all possible means I might save some. I do all this for the sake of the gospel, that I may share in its blessings."Additionally we are told in 2 Timothy 4:13 (NRSV) that Paul once said, "When you come, bring the cloak that I left with Carpus at Troas, also the books, and above all the parchments." Study is a significant part of our faith tradition. Remember, our churches have often been centers of both religious and academic education. Being a Christians means being student, a reader and a person growing in knowledge.
Here are 10 Books I suggest to you:
By Any Greens Necessary (Trayce McQuirter)
Up From Slavery (Booker T. Washington)
The Souls of Black Folks (W.E.B. DuBois)
Powernomics (Claude Anderson)
Celebration of Discipline (Richard Foster)
Experiencing God (Henry Blackaby)
The New Jim Crow (Michelle Alexander)
God of the Oppressed (James Cone)
Parting the Waters (Taylor Branch)
Becoming (Michelle Obama)
Between the World and Me (Ta-Nehisi Coates)
Jesus and the Disinherited (Howard Thurman)
0 comments