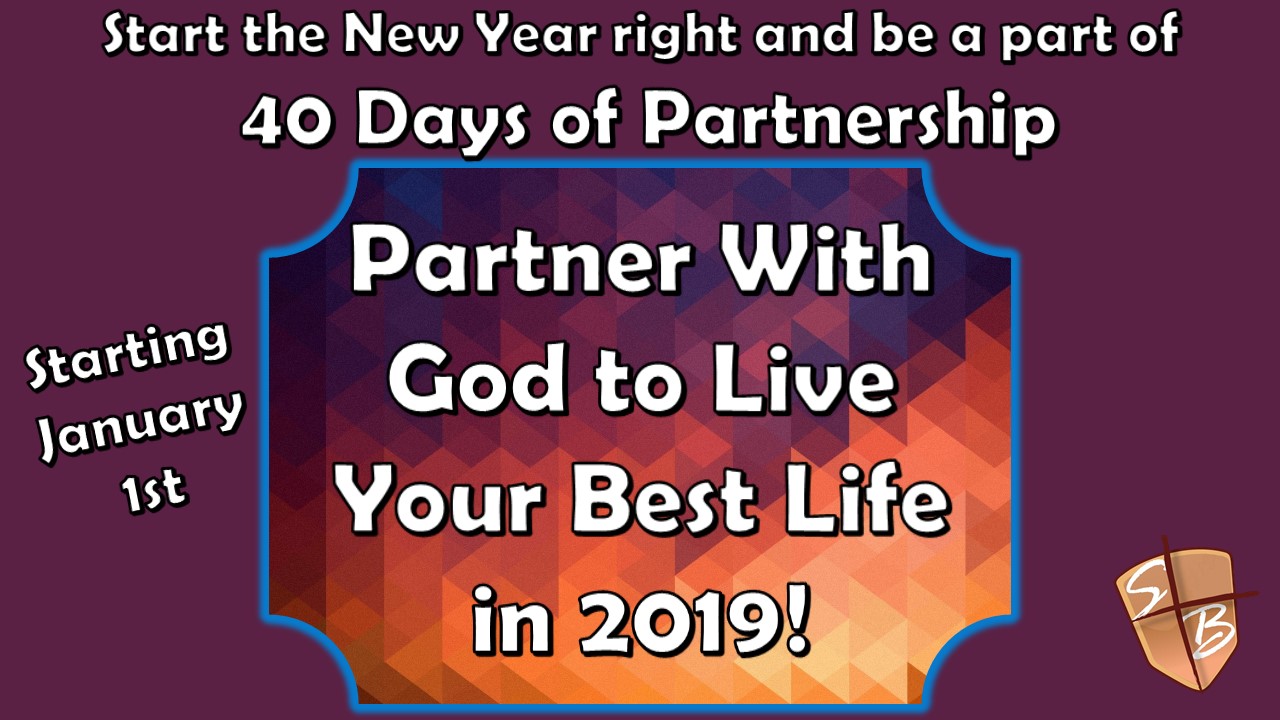 Come back and view our daily blog during our 40 Days of Partnership begining on Tuesday, January 1, 2019.
Wednesday, January 30, 2019
5:42 AM
Wednesday, January 30, 2019
5:42 AM
Wednesday, January 30, 2019
5:42 AM
The foundation of all relationships is communication. I often say, "If you are not communicating, you are not relating." God communicates to us via the Word of God. This is why we study the scriptures and hear the preached Word. From the beginning, communication from God to humanity has been a major feature of the divine-human relationship. Genesis 1:28 (NIV) tells us, "God blessed them and said to them, "Be fruitful and increase in number; fill the earth and subdue it. Rule over the fish in the sea and the birds in the sky and over every living creature that moves on the ground."
However, not only does God speak to us. God also gives us the privilege of speaking to Him. This is called prayer. Prayer is communication and communion with God. Prayer is a main ingredient to a victorious life in God. Prayer brings about healing. 2 Chronicles 7:14 says, "if My people who are called by My name will humble themselves, and pray and seek My face, and turn from their wicked ways, then I will hear from heaven, and will forgive their sin and heal their land."
Prayer also destroys the yoke of bondage. Paul (Acts 16:16-40) and Peter (Acts 12:3–19) were both delivered from physical bondage due to prayer. Additionally, prayer breaks the yoke of spiritual bondage. We read in Matthew 17 how Jesus once encounters a man who has a son with an unhealthy spiritual condition that holds him hostage. After Jesus heals the man's son following his disciples' failed attempt, He says to them, "Howbeit this kind goeth not out but by prayer and fasting." Today challenge yourself to pray 5 to 10 minutes thrice (three times) before going to bed tonight.
0 comments