Our History
Shiloh Baptist Church was organized on July 17, 1899, in the home of Brother and Sister Richard and Eliza Jones at 124 Winyah Avenue, New Rochelle, New York. Eliza and Richard Jones were former slaves who traveled by freight boat from North Carolina to New Rochelle after the Emancipation Proclamation and settled in New Rochelle with their three young sons. In addition to the Joneses, the following people were present at the organizational meeting of the church: Rev. J.A. Sumler, became the first pastor, Rev. Robert Burk who also pastured for a few months and William A Bagley, acting as clerk. This was the beginning of the new church.
Rev. Dr. William Henry Slater
On July 12, 1900, the Rev. Dr. William Henry Slater came to Shiloh's first meeting place at 13 Railroad Avenue and offered to preach the sermon that day. He was later asked to preach the sermon in the evening as the pastor, Rev. Sumler was absent. Rev. Slater was then officially called to serve as pastor of Shiloh on November 3, 1900 and for the next 45 years was pastor of Shiloh.
Rev. William Henry Slater was born on May 16, 1868 in Alexandria, Virginia. He completed his religious studies in Amity Bible School in New York City and Virginia Theological Seminary and College in Lynchburg, Virginia, where he received his Honorary Degree of Doctor of Divinity in May 1911.
As the new pastor of Shiloh Baptist Church, Rev. Slater held the first revival services, an Easter Rally and introduced the members to the New York Clergymen. On May 6, 1903, the members purchased a lot on Railroad Avenue. In December 1905, Shiloh was incorporated. In 1906, the church exchanged the lot on Railroad Avenue for one on Winthrop Avenue.
In June 1908, there was groundbreaking for the new church and on December 13, 1908 a Dedicatory Service was held. In 1924, the new edifice was erected on Winthrop Avenue.
On June 2, 1913, Rev. Slater married Miss Nancy F. Hill of Brooklyn, NY. From this union three children were born. They were Thomas Henry, Clora Ann and Laura Evelyn. After a long illness, Rev. Dr. William Henry Slater died on January 24, 1945 after serving as Pastor of Shiloh Baptist Church in New Rochelle, New York for 45 years.
Rev. Dr. Huston Crutchfield, Sr.
Rev. Crutchfield assumed the leadership of Shiloh Baptist Church in January, 1946, and was formally installed as the pastor on April 7, 1946. Rev. Dr. Huston Crutchfield, Sr. was born on August 26, 1900 in Washington, D.C. to Carmelia Robinson and Lucius Crutchfield. He studied theology at Hartford Seminary, Hartford, Connecticut, the Baptist Educational Center, New York, New York, and the Virginia Theological Seminary and College where he received his Honorary Doctor of Divinity Degree on May 27, 1961.
Rev. Crutchfield was known as a kind and generous man with a humble spirit. He was an effective leader and was blessed with people who were willing to follow his wise leadership and share a common dream to build.
On August 7, 1946 a committee was formed to purchase the present site at 185 Lincoln Avenue. In 1953 the work began and it took ten years to complete Shiloh Baptist Church at 185 Lincoln Avenue. The members marched with pride into the new sanctuary on June 5, 1960. Rev. Crutchfield was given the honorary title of Pastor Emeritus and the library was named in his honor. Rev. Crutchfield died at Grasslands Hospital (Westchester Medical Center) and his funeral services were held at Shiloh on February 5, 1972.
Rev. Dr. Calvin G. Sampson, Sr.
On February 3, 1972 Rev. Sampson accepted the call as God inspired and directed him and he assumed his pastoral duties on June 4, 1972. He was installed on September 24, 1972. Rev. Dr. Calvin G. Sampson remained the pastor until1989. Rev. Sampson was born on September 25, 1942, in the Bronx, New York to Ethel Taylor and Artwell Sampson. He attended New York University and Lynchburg College in Lynchburg, Virginia and received a BA Degree in Sociology. He continued his education at Drew University and received a Bachelors Degree of Divinity and a Master of Divinity Degree in Pastoral Counseling from New York Theological Seminary in New York City. He received the LLD (Doctor of Laws for pastoral work in the ministry) from Lynchburg College in Lynchburg Virginia.
Pastor Sampson embarked upon a campaign for increased religious education and participation of the Shiloh Church community. A Junior Church program was conceived and a church newspaper, "Shiloh Speaks", was launched. The Senior Citizens Group, the youth basketball teams, the Angelic Ensemble, Board of Christian Education, the Helping Hands Committee, the Women's Choir, the Nurses Unit, the Scholarship Committee and an after school tutorial program were all put in place. Rev. Sampson became the host of the "Westchester Church News" radio broadcast on WVOX, and he became the President of the Westchester County chapter of Operation Push and chairman of the Westchester Church Community Campaign of the United Negro College Fund.
The members of Shiloh benefited greatly from the efforts of Rev. Dr. Calvin G. Sampson, Sr. who stove to keep all of Shiloh "committed to the cause, dedicated to the duty, and pledged to the progress of the church."
Rev. Jimmie Brown
Rev. Jimmie Brown was called and installed in June 1991. Rev. Jimmie Brown was born on June 24, 1941 to James Louis Brown and Florence Spry-Brown of Savannah, Georgia. He attended Alfred E. Beach High School in Savannah, Georgia. Rev. Brown obtained a Bachelor of Science Degree in Chemistry and a Masters Degree in Chemistry and General Science. Rev. Brown was granted the New York State Teacher Certificate in Science Education. He also taught chemistry in the Yonkers School System for many years. Rev. Brown married Lucile Evans in 1965 and had a son, Stephen James, and an adopted daughter.
Rev. Brown joined Shiloh in 1973 and entered New York Theological Seminary in 1982 and did his trial sermon in 1983. During his tenure as pastor, he established the Outreach Committee, an evangelistic team, and an external certificate program for teachers providing in-service training. The church adopted the Angel Tree program to bring gifts to the children of inmates at Christmas time. He established a Women's Ministry and a Sunday morning daycare for infants and toddlers. Rev. Brown's goal was to see Shiloh become a tithing church and an evangelistic church. Rev. Brown stated that "We should always help someone in need; and anything short of that, we are just spinning our wheels. This is the essence of my ministry. Only what we do for Christ will last."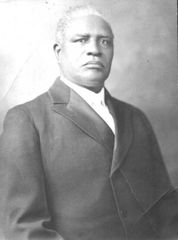 Rev. Dr. William H. Slater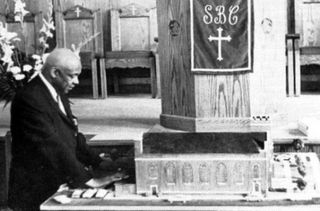 Rev. Dr. Houston Crutchfield, Sr.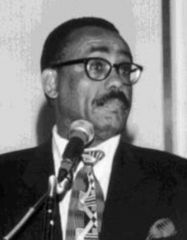 Rev. Dr. Calvin G. Sampson, Sr.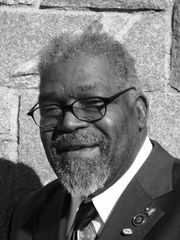 Rev. Jimmie Brown